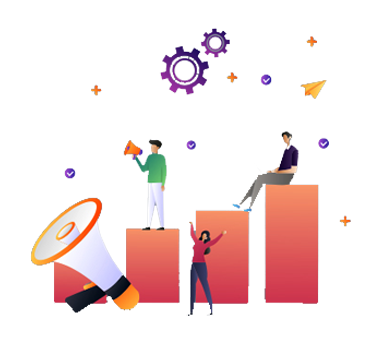 The ultimate aim of every business or organization in sales is to drive more customers. Isplchennai is one of the leading providers of marketing and sales services since we realize the importance of it for our client goal and standby to make their dream come true.
It is very important to create a good relationship among potential customer. Make use of our marketing & sales outsourcing services for the best customer support. Our professionals engaged at sales & marketing support will do the process of managing marketing data, outbound calling process and providing the best customer service thus making you free to fully concentrate on your day to day managerial responsibilities.
Why us for Outsourcing Sales Support Services?
We aid you in providing the access to a web based portal in order to monitor and track the real time updates of your sales & marketing process.
We provide an immediate response towards dynamically changing marketing conditions with the help of our skilled experts.
Thorough management of sales & marketing data
Absence of long term overheads
Providing solutions at an affordable rate
Promotes your sales rate
Flexibility in driving more potential customers
Excellent customer service
To run your business with full concentration and don' want to have any flaw in your process of sales & marketing activities, Contact ISPL Support Services.